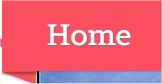 Thoughtful and creative art-making provides long term benefits.
What we do - with your help - and the help of a few faithful volunteers is take the children away from all that negativity for a few hours by providing the kids with a safe environment in a working artist studio.
The respite of participating in a right brain art activity for a space in time encourages meditation, focus, a sense of security and camaraderie with their peers, as they are led by experts through an art project.
The kids are engaged and in the moment. The SPLASH child gets the type of art instruction that any paying adult would expect to get for their own advancement in the visual arts.
Our lead art instructor is not only the recipient of an MFA but has been a professional artist for many years and has a wealth of experience.
He has taught at UTC, Chatt State and Bellhaven University and more importantly grew up as a child in the same community and all of this is brought to bear in the instruction of these youngsters.