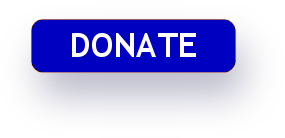 Open 10:am - Close 3:pm
VIP MCs for the day are:
Jed Mescon &
Greg Funderburg
10:-10:40
10:45-11:15
11:20-11:50
11:55-12:00PM
12:05-12:30
12:40-1:10
1:15-1:45
1:50-2:20
3:00
Sponsors recognized

Tryezz - Keyboard
Stratton Tingle-E Guitar
Elisabeth Saxx - Saxophone
Sponsors on stage
Chattanooga Boys Choir
Ballett Tennessee
Steely Bruno - Jazz group
Faith - Gospel group
Flutterbees - (Glass sun catchers) - Glenda Thompson
Sean Clark, Artist
Barbara Bloodworth, Artist
Greater Brainerd Dental
Full Circle TAP
Jordan's Barbecue and Catering
Dailey's Delights, (snow cones, etc)
Brooke NaeCole, Artist
Creative Discovery Museum Activity Bus
Scenic City Clay Works - Olive Durant
Face Painting by Jen
Portraits, (on-the-spot) Sara Tolbert
Calligraphy Artist, Carrie Griggs
Oscar Cruz, Artist
Nameless Novelties
Nathan Stepney, Artist
Susan Cordell - Potter/Ceramics Artist

Ricardo Morris
Aprons4UandMORE
Jonesenart.com
SPLASH, Youth Artists

Our kid friendly Summer Arts Festival is a
free
event for the entire family. There will be fun, food, crafts, art, singers, choirs, musicians, free water, free Mayfields icecream sandwhiche, b

alloons/face-painter and a

group art project for festival goers of any age.
SEE YOU THERE!!!
Art,
Artists,
Crafters
Vendors,
Live Music,
Art Demos,
Food,
Project for Festival Goers,
Live Dance/Ballet Co.

Popular TV Personality MC,
Boys Choir
Jazz Band,
Solo musicians
Gospel Group